Marco Duering – Vascular Cognitive Impairment
---
We are interested in the mechanisms by which vascular dysfunction causes cognitive decline. The major focus of our work is on cerebral small vessel disease (SVD), the most common cause of vascular cognitive impairment (VCI) and also a frequent finding in patients with neurodegenerative disease including Alzheimer's disease.
Our methodological expertise is in structural and functional neuroimaging in humans using advanced analytical and statistical techniques.
We use datasets from large cohorts including population-based samples as well as patients with stroke and genetically defined forms of SVD. A specific focus of our group is on CADASIL, an inherited form of SVD and model disease for pure VCI.
A major theme is the development of biomarkers for VCI. We recently established a novel, fully automated and robust biomarker based on diffusion tensor imaging. A toolbox for the calculation of this novel biomarker is available publicly: www.psmd-marker.com
Another focus of our work is on the interplay between vascular and neurodegenerative pathology. Thus, for example, our group recently revealed a link between subcortical infarcts and changes of cortical morphology implying a role for remote, secondary neurodegeneration in stroke and VCI.
Contact: Prof. Dr. med. Marco Düring
Tel: +49-89-4400-46166
marco.duering@med.uni-muenchen.de
---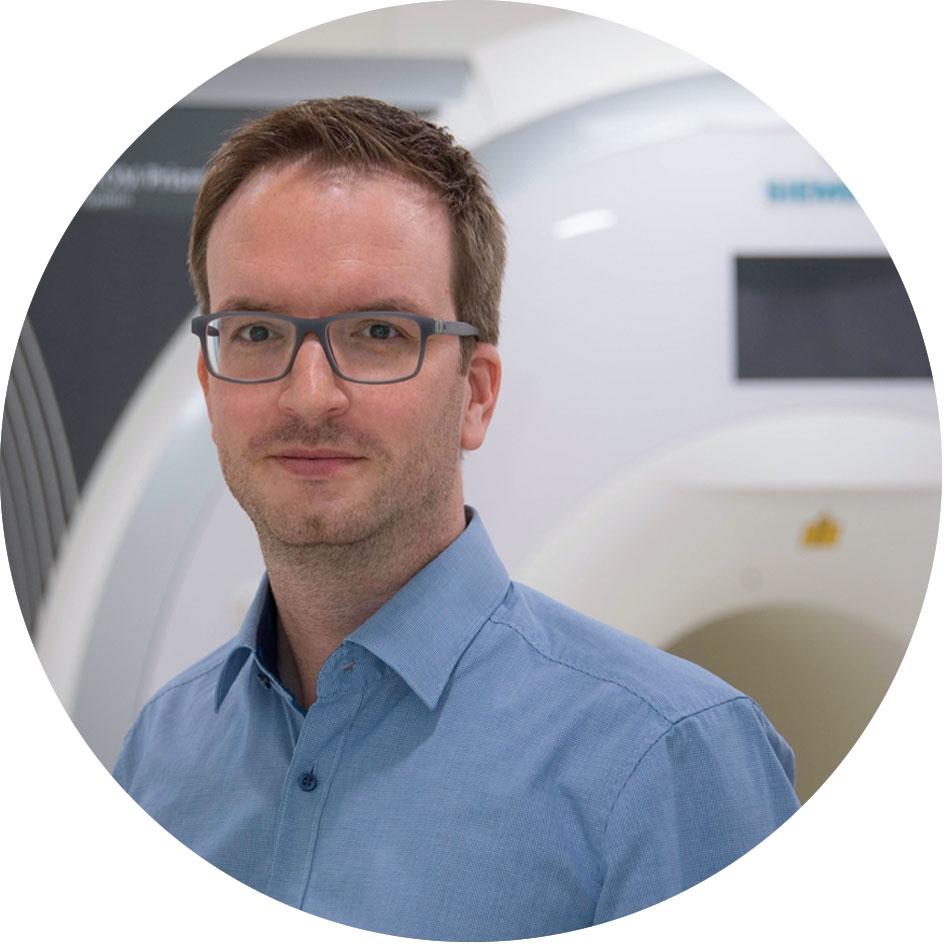 Marco Duering, principal investigator
Marco is a medical doctor with diverse training backgrounds, ranging from molecular and cellular biology during his doctoral thesis at the Center for Molecular Biology Heidelberg (ZMBH) to bioinformatics and clinical neurology. His clinical neuroscience research uses neuroimaging as the main tool for investigating the connection between vascular brain diseases and cognitive impairment. The focus is on unraveling the underlying tissue alterations through in vivo MRI (e.g. Brain 2013, Neurology 2015, Alzheimer's & Dementia 2018) and to develop robust markers as potential surrogate endpoints in clinical trials (Annals of Neurology 2016). In 2014, he completed his habilitation ("Privatdozent") in experimental neurology at LMU. He received multiple awards, including the Adolf Wallenberg Award 2017 by the German Stroke Society (DSG) and German Society for Neurology (DGN).
Miguel Ángel Araque Caballero, postdoc
Miguel was born in Madrid, Spain. He studied Physics at the Universidad Complutense in Madrid and the TU Munich, where he also completed his PhD (Dr. rer. Nat.) in 2013. During his doctoral studies, Miguel developed image reconstruction algorithms for optoacoustic tomography, an ultrasound-based technique used for small-animal imaging. At the end of 2013, Miguel joined the ISD in the EwersLab to study brain changes in the asymptomatic phases of Alzheimer's disease. On January 2018, Miguel joined the DueringLab, where he applies his expertise on imaging methods and data analysis to study cognitive deterioration after stroke.
Sofia Finsterwalder, PhD student
Sofia studied in Salzburg and Munich and graduated from LMU in Cognitive Neuroscience. During her Master's she was working on attention disorders after stroke and gained experiences in multiple imaging methods in labs in Munich, Oxford and Leuven. In 2017, she started her PhD about diffusion imaging markers in small vessel disease and Alzheimer's disease.
Benno Gesierich, postdoc
Benno studied Biology at LMU Munich, Germany, and then proceeded to obtain his PhD in Neuroscience at the University of Parma and Ferrara in Italy, under the guidance of Prof. Leonardo Fogassi and Prof. Luciano Fadiga. He studied the mirror neuron system and visual responses in the motor system of macaque monkeys. During a postdoctoral fellowship at CIMeC, Rovereto, Italy, he continued to study motor and action representations in the brain with Prof. Alfonso Caramazza, using magnetic resonance imaging of the human brain. He further studied semantic and lexical retrieval in healthy subjects and patients with neurodegenerative disease, with Prof. Maria Luisa Gorno-Tempini, at the Memory and Aging Center, UCSF, San Francisco, USA. In 2012 he joined the research team at ISD.
Susan Habash, radiographer (MTRA)
Susan was born in Munich and completed her MTRA degree in Radiology at the Klinikum der Universität München. She joined the lab as a technical assistant for MRI imaging at the new human MRI imaging facility in July 2018.
Mathias Hübner, research assistant
Mathias obtained his diploma in Biology and a postgraduate MPH, both from LMU Munich. After working in industry he joined the lab in 2016 as neuroimaging research assistant and now coordinates operations at the human MRI facility.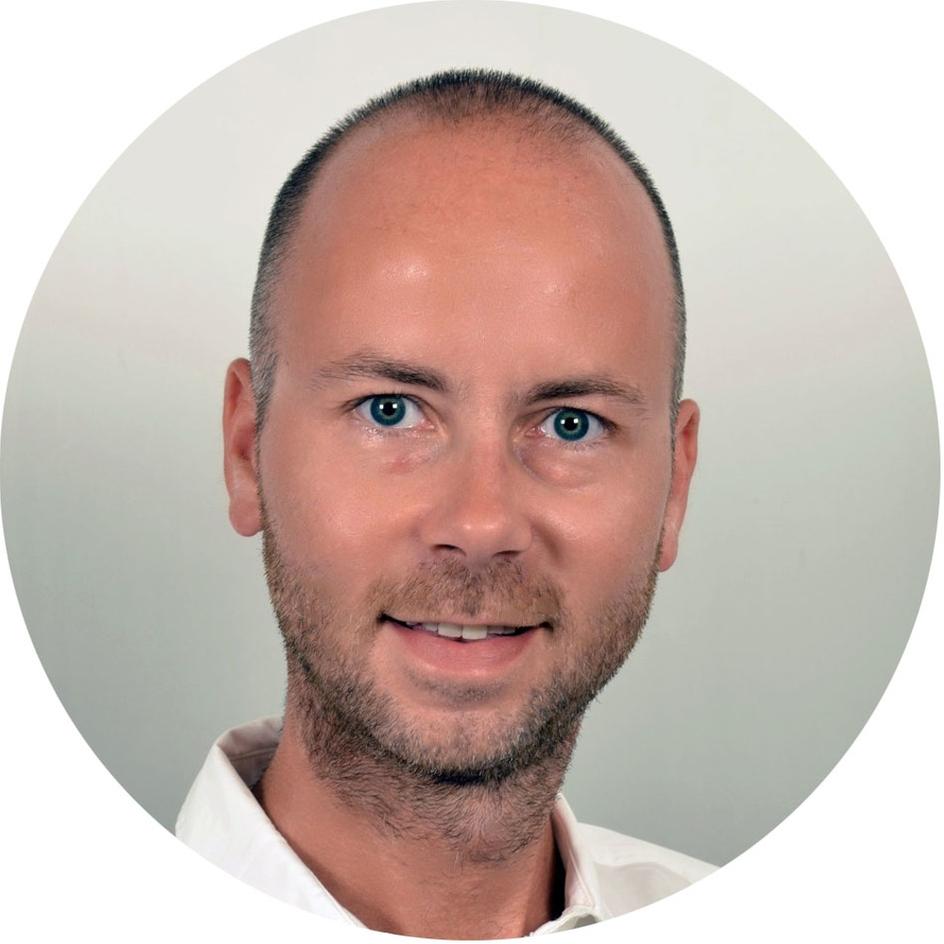 Marek Konieczny, PhD student
Marek was born in Walbrycz (Poland). He completed his university education in Groningen (the Netherlands) where he obtained two M.Sc. degrees in clinical psychology and molecular neuroscience, respectively. Afterwards, he moved to Munich to start medical school. Since September 2016 he is a PhD student in the lab working on psychiatric, cognitive and motor symptoms in cerebral small vessels disease and their relation to white matter integrity.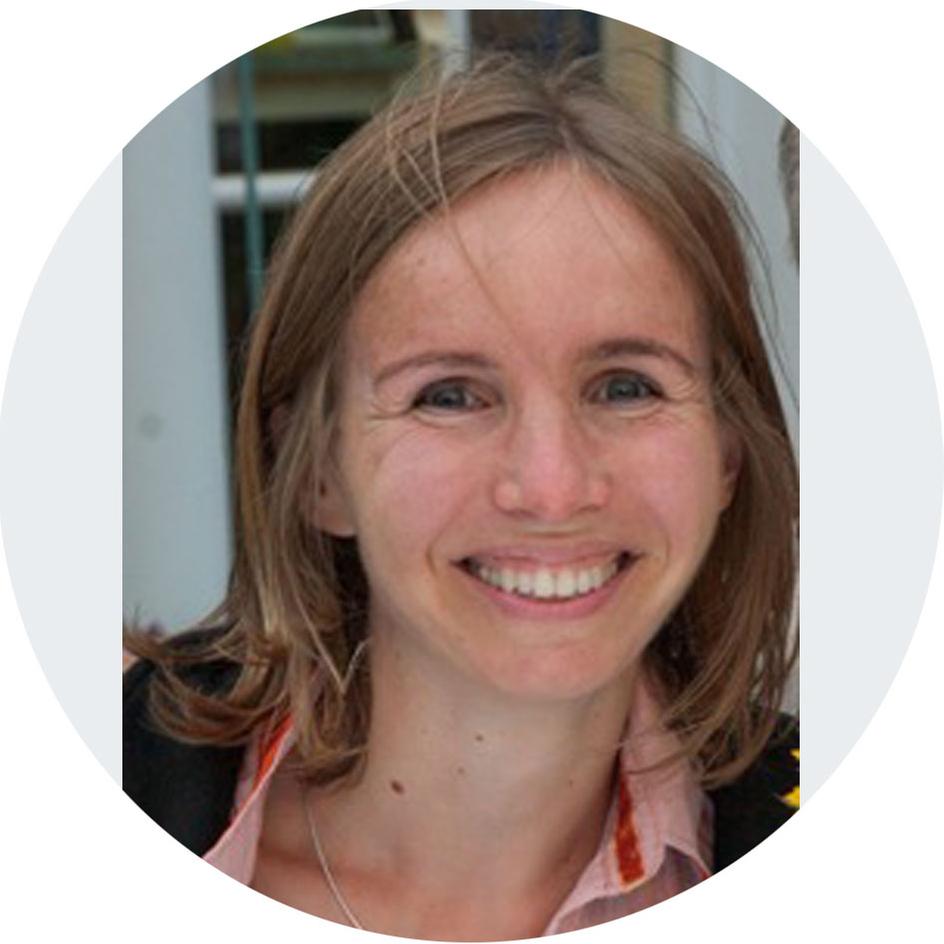 Ulrike Schillinger, veterinarian
Ulrike, originally from Munich, completed her doctoral thesis in 2002 (Dr. med. vet.) at the TU Munich. Thereafter, she was responsible for conducting various clinical studies in collaboration with the Animal Clinics Munich, Zurich and Paris. Furthermore, she was responsible for the anaesthesia of animals during different imaging procedures in many cooperations with animal clinics. She joined the team in late 2018 to coordinate operations at the preclinical PET-MRI SyNergy hub.
Rong Fang, PhD student
Rong comes from China. She received her master's degree of clinical medicine at Shanghai Jiao Tong University (SJTU). She worked on neuropsychological and neuroimaging characteristics of Alzheimer's Disease and mild cognitive impairment during her master thesis. Then she had 8-year experience in Ruijin Hospital and Ruijin Hospital North in Shanghai as a neurologist. She started her PhD project on predictive neuroimaging markers of post-stroke cognitive impairment in July 2019.
Anna Dewenter, PhD student
Anna obtained a Bachelor's degree in Cognitive Science at the University of Osnabrück, during which she spent a semester at the University of York (UK), and a research Master's degree in Cognitive Neuroscience at the Donders Institute for Brain, Cognition and Behaviour (NL).
In October 2019, she joined the ISD and the Graduate School for Systemic Neurosciences. Her PhD project focusses on structural connectivity in cerebral small vessel disease (SVD) and the intersection between SVD and Alzheimer's disease. As such, Anna is co-supervised by Prof. Marco Düring and Dr. Nicolai Franzmeier.
---
Human MRI scanner Siemens MAGNETOM Prisma
This scanner (taken into service in 2018) is dedicated to research use only and is fully equipped for state-of-the-art structural and functional neuroimaging.
Siemens MAGNETOM Prisma
---
Small animal PET-MRI Mediso nanoScan
This systems enables to conduct translational research projects in MR and PET imaging, such as the validation of imaging findings in transgenic models.
PET-MRI Mediso nanoScan
---
High-performance computation cluster
For data storage and post-processing, the group runs a specialized computation platform with workstations and a small computation cluster with custom software on-premises.
computation cluster